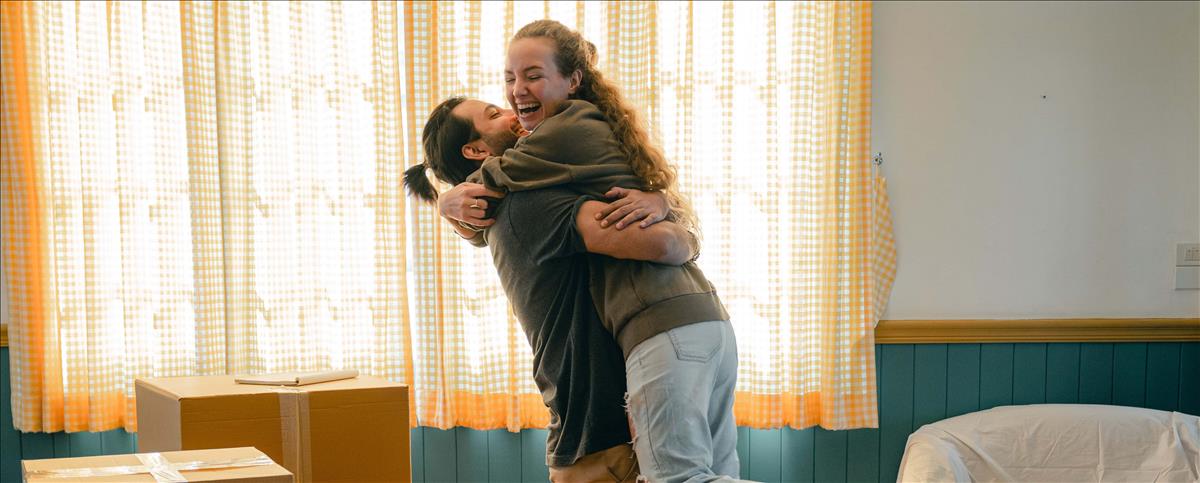 Tenants
Tenants
---
Church & Hawes can assist tenants in finding a property with regular updates so as to ensure you are best placed to find a property. All properties are available to view on our website and all other property portals. Once a tenancy has been agreed the process is managed by our dedicated moving in team, who will assist you with the process until completion.
CLICK here for the Tenants pre-application LINK.

Please view our How To Rent Guide

for further information.
You can read about our
Tenant Fees
Tenancy
Church & Hawes properties are offered "To Let" on an "Assured Shorthold Tenancy" basis with the initial rental term being a minimum of 6 months (Although the majority are 12 months plus). Towards the end of the fixed term the landlord and tenant may agree to renew for a further fixed period (involving the signing of a new tenancy agreement). If this is not the case the existing tenancy will automatically become a periodical contract which can be terminated by the Tenant with one months' notice or two months' notice from the Landlord on the rent due date.
Identification/Right To Rent Checks/ Immigration Act 2014
A "Homelet" reference will be undertaken, this will include details of your bank, employment, (accountant, if you are self-employed) personal referees and any previous landlords they will also carry out a credit check. So as to satisfy the RIGHT TO RENT REGULATIONS, please supply your UK PASSPORT, or NON UK PASSPORT and RIGHT TO STAY VISA IF NON UK PASSPORT (PLEASE VISIT and register
HERE
and please provide us with a share code and your date of birth this is probably the easiest and quickest way), DRIVING LICENCE and UTILITY BILL (no more than three months old) showing your current address.
IT IS AGAINST UK LAW TO RENT A PROPERTY WITHOUT SATISFYING THE RIGHT TO RENT REGULATIONS. Before the application can begin, we will need the above along with the PRE LET QUESTIONNAIRE, REFERENCE FORMS, PET/DECORATING request forms, HOLDING DEPOSIT and the ACKNOWLEDGMENT FORM returned fully completed and signed, without these we are unable to proceed with your proposed rental. Your application will then be processed by a Reference Agency, we usually receive approval within two or three working days but please allow at least seven. The letting of the property is subject to satisfactory references being received from our Credit Checking Agency and are subject to the Tenancy Agreement.
Holding Deposits
Church & Hawes require a holding deposit of one weeks rent in order to proceed with the application, this can be converted into part payment of the actual 5-week deposit or the initial rental payment once the references and tenancy agreement have been approved. If the tenancy does not proceed due to no fault of your own (I.E landlord deciding not to rent the property, the holding deposit will be returned) If the tenancy does not proceed due to your own circumstances including reference refusal, then the holding deposit will not be refunded.
Please see our holding deposit acknowledgment sheet for further information.
One week's holding deposit is the rent multiplied by 12 months and then divided by 52.
For example (Rent of £1,000 pcm x 12 = £12,000 divided by 52 = £230.77 holding deposit).
Deposit
A deposit equal to 5 weeks for the total rent, which is held during the tenancy as security for the property (by Church & Hawes as stakeholder for security breaches of the tenancy agreement).
The deposit together with the first month's rent MUST be received as cleared funds by Church & Hawes prior to occupation. This can be paid by Electronic Transfer, Bankers Draft or printed Building Society Cheque. Personal cheques can be accepted, but these must be received a minimum of 5 working days in advance prior to the signing of the tenancy agreement, so as to allow the funds to clear. CASH IS NOT ACCEPTABLE.
Client Money Protection Certificate
Inventory
The Landlord may provide an Inventory of condition (this may also include photographs). It is important that any items/details that have been missed are promptly added by the tenant and returned to Church & Hawes within 7 days.
Church & Hawes are registered members of "The Tenancy Deposit Scheme". This provides you as the tenant further security as your deposit will be held by Church & Hawes and registered (with a unique reference code, details will be provided to yourselves by Church & Hawes once registration has taken place).
The condition of the property on departure should be as per the inventory provided. If there is any dispute at the end of the tenancy the "Tenancy Dispute Service" will make a decision using this document on whether to allocate all or part of the deposit to the Landlord based on damage caused.
Pets
Church & Hawes will take instructions from the landlords as to whether pets are acceptable. Please mention prior to viewing if you require permission for pets to reside at the property. You will be required to ensure that you have completed a Pet Permission form (detailing any pets to reside at the property during the tenancy) prior to moving in.
If pets are requested after the tenancy agreement has been signed, there will be an additional charge of £30 plus vat (£36inc.) for the pet addendum that is required to be added to the tenancy agreement.
Decorating, Changes and Alterations
In submitting an application to take a tenancy for a property offered by Church & Hawes, you have deemed to have accepted the property's condition and decorative order as found on the viewing appointment. If you propose to carry out any changes prior to/during the tenancy, you must inform Church & Hawes in order to seek written permission from the landlord before any works are started. The landlord reserves the right to refuse permission for any changes or alterations. You will also be required to complete a Church & Hawes decoration/alteration form. Permission must also be sought if works are required during the tenancy.