Published: 02/12/2022
By Andy Weller
Give yourself the best opportunity to secure your dream property by registering for our Property Alerts

CLICK HERE
to start your Heads Up Property experience.
As one of the local areas market leading Estate Agents we have taken on board the current stock shortage and been listening to our clients current problems and frustrations.
Our observations lead us to the conclusion that current demand levels are making it close to impossible for buyers to secure their first choice property. We put this down to the fact that, approaching 85% of homebuyers in a study of various UK Estate Agents were not on the Estate Agent's mailing list before they viewed and subsequently bought their house through, according to research. We found this astonishing owing to the fact that it is also true that up to 1 in 5 properties do not get marketed on the main property portals as some vendors prefer to market their properties on a low profile basis. Demand outstripping supply meaning properties are frequently being sold prior to coming to the market.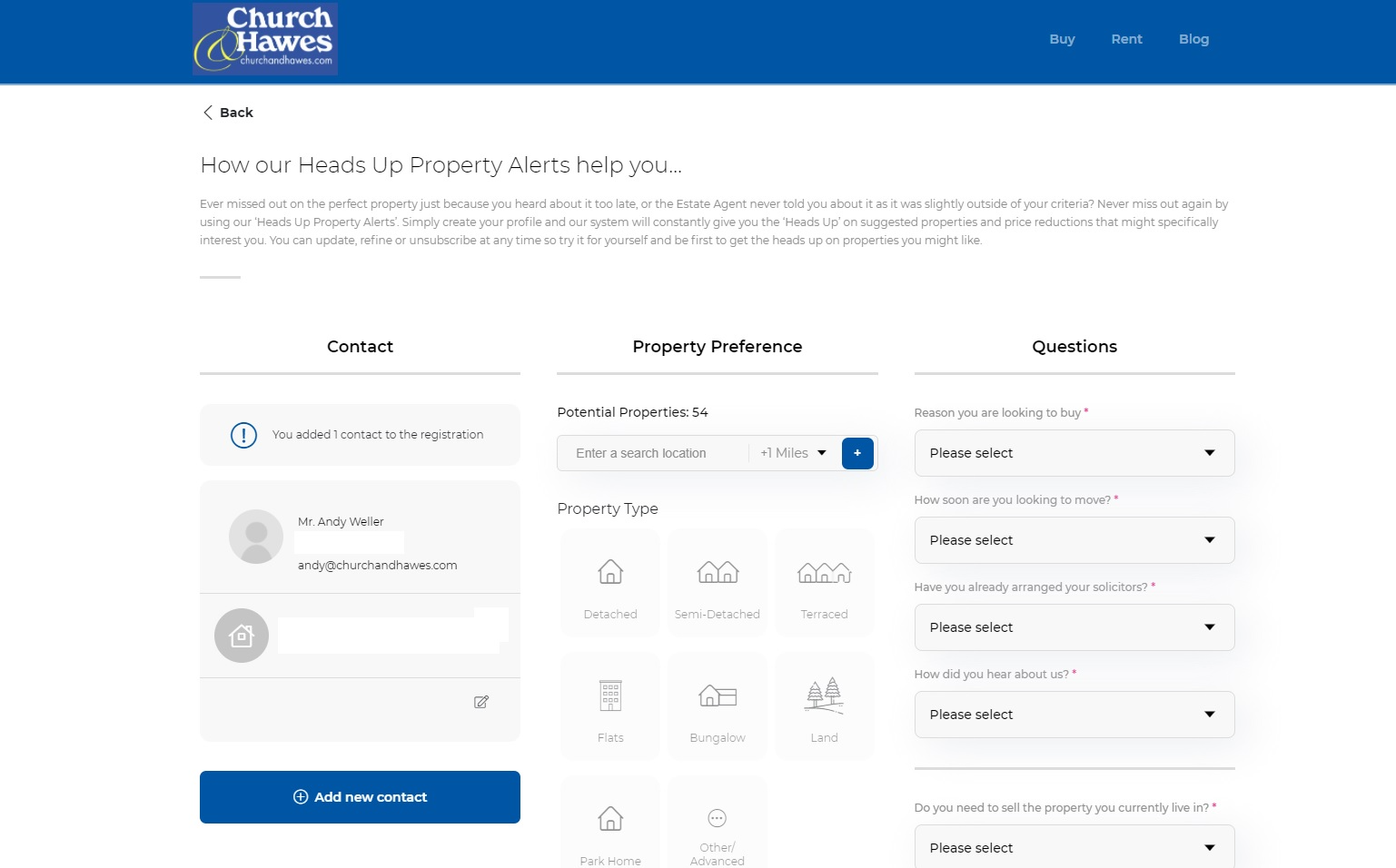 The other primary buyer frustration was the fact that agents were constantly bombarding them with homes which were not "relevant" to their requirements. The fact that some agents only have the capability to send you properties which matched your budget and a very ambiguous location has (quite rightly) caused massive frustration for homebuyers during the last decade.
What if you could get the latest property listings sent directly to your inbox?
What if the properties you received were in line with your requirements and given a "percentage match score" based on information which you provide?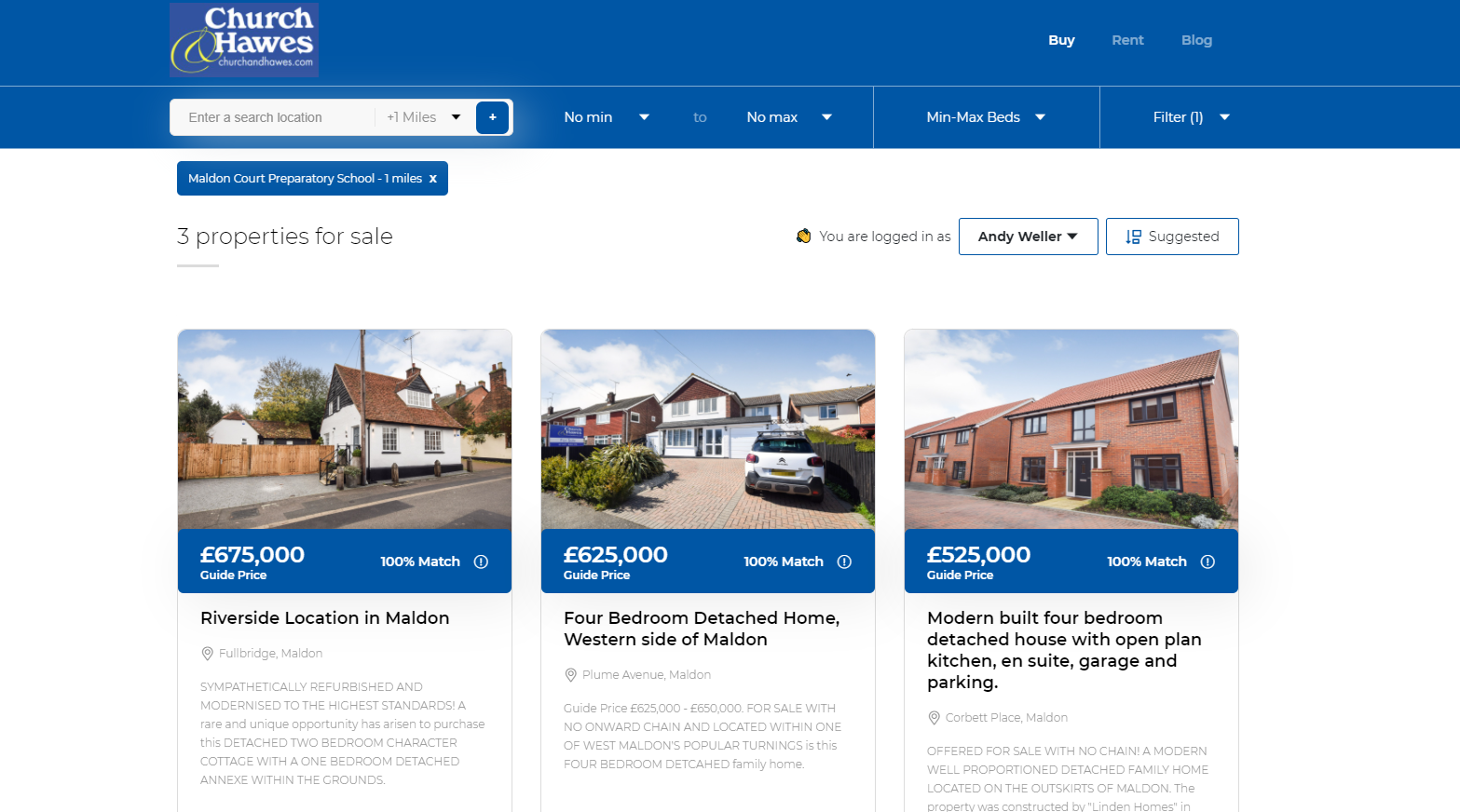 Do not just check the property portals as you could be missing out! Experience the Church & Hawes "Heads Up Property" solution experience by
CLICKING HERE.